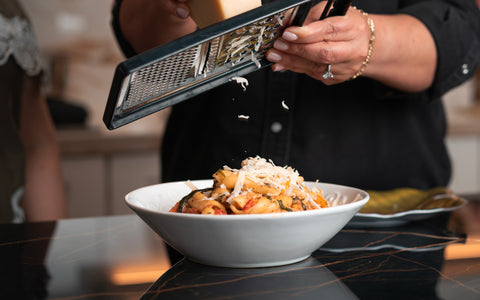 Free U.S shipping on orders over $100
Enjoy our spices anywhere you are.
Treat your loved ones with the gift of choice.
Find us in a near store around you.
Steak Killer
Experience the perfect steak every time with the Steak Killer Combo. This unique combination of 2 blends and 1 salt blend allows you to season your meat to the exact level of taste you desire. With just the right amount of flavor, you'll never go back to the ordinary steak again.
The Red Gold
Iran produces some of the world's best saffron, known for its intense flavor, aroma, and distinct coloring properties. Iranian saffron, also called "red gold," is highly valued in the culinary world for its rich taste and health benefits.
Testimonials
What our clients say
I started purchasing spices from Mom Cave in the beginning when Ella was using pouches and hand
writing the name of the spice on the pouch. I love the spices for how flavorful they are with No MSG, all
natural and low to no salt. Their customer service is beyond phenomenal, they will bend over backwards
to take care of you. And orders arrive quickly. I give these spices to all my family and friends. I'm a
customer and friend of Mom Cave Foods for life.
FREE SHIPPING on orders above $100.
Add a Dash of Exotic